You must allow cookies and JavaScript for a proper shopping experience.
Price: £12.00
Publisher: Loughborough, Wills & Hepworth Ltd : 1956
Seller ID: 309623
ISBN-13: 9780721401959
Binding: Hardcover
Condition: Fair
---
Hardback. Matt pictorial boards. A later edition, c. 1972. Was first published in 1956 (with buff boards and a dust jacket). Earlier editions had a picture of a dog on the front cover next to the children in the foreground; changed for this edition. In fair condition. There are brown foxing marks to the front cover, a few scribbles and yes / no marks against the list of titles on the back cover. The binding is firm. No previous owner's names or inscriptions but the small black and white drawing vignettes at the bottom of each page of text, and on the title page, have been faintly coloured in b...
View More...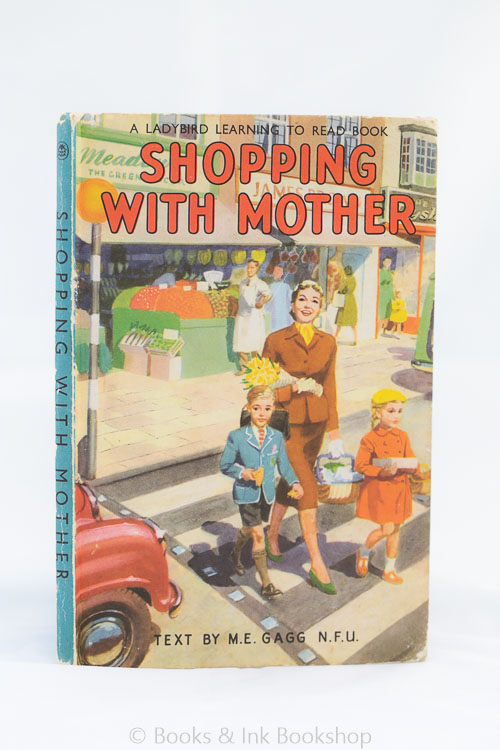 Price: £12.50
Publisher: Loughborough, Wills & Hepworth Ltd : 1958
Seller ID: 309622
ISBN-13: 9780721400501
Binding: Hardcover
Condition: Good
---
Hardback. Matt pictorial boards; a later reprint, c. 1971. Was first published (in buff boards with a dust jacket) in 1958. In good condition. there are rubs to the spine edges and heavy rubs to the corners of the boards. A previous owner's name and a gift inscription written in biro just inside the front cover (inscription dated 1972). Occasional light grubby handling marks to pages (small marks, not many). The binding is sound. Tally of 250 and price of 15p printed on the back cover. 17.7cm tall.
View More...