About Books & Ink Bookshop
Books & Ink is a bricks and mortar bookshop in the pretty town of Winchcombe in the Cotswolds, stocking second-hand, antiquarian and a selected handful of new books, plus some book-related gifts, prints and ephemera. Stocking over 25,000 titles and run by owner-manager, Sam, who started the business in 2005.
We have some of our books available on our website but there are many more to browse in the bookshop, so if you're looking for a specific book please let us know and we'll have a look and see if we have it.
New Book Orders
We regularly order in new books for customers. We have also partnered up with the exciting new website Bookshop.Org, where you can shop online for a vast range of new books AND support independent bookshops at the same time. If you can't get to an independent bookshop and/or love the convenience of online shopping with a vast range of choice, Bookshop.Org is the ethical shoppers choice! If you shop on there through our own bookshop page, we will earn a really great commission from your shopping too (link below - click on the banner to go to our page).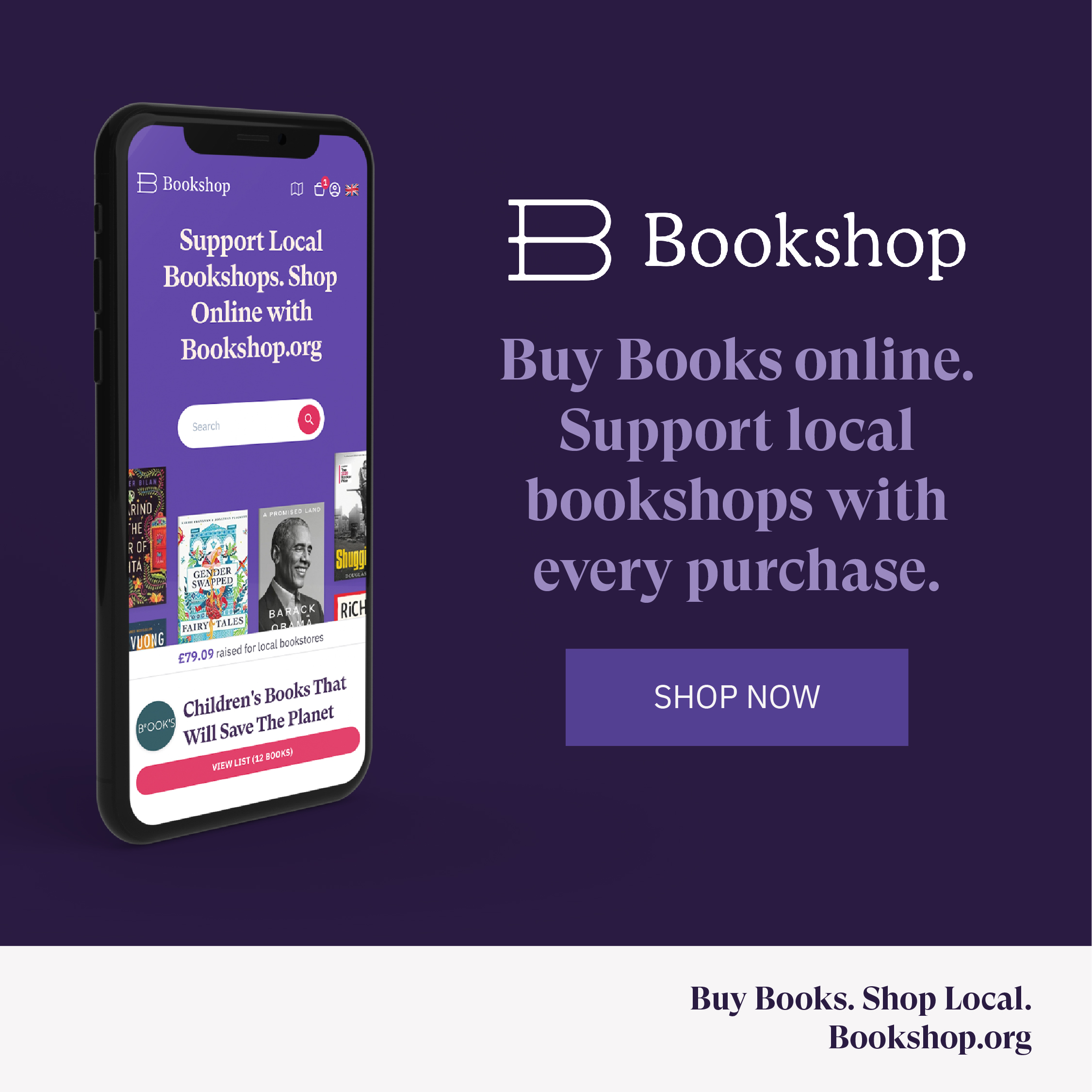 Out-of-print Book Searches
We specialise in finding those elusive, hard-to-find books and are happy to run a no-obligation book search for you. Please get in touch.
Local Schools and Colleges
We offer competitive standard discounts to local schools and colleges for orders of new books. We occasionally have extra discount promotions available on larger orders, especially large orders of single titles. We offer free local delivery within the Winchcombe area, north Cotswolds, north and west Oxfordshire, south Warwickshire and borders with Worcestershire. Please enquire for details. We can also offer an out-of-print / second hand ordering service for schools if required.
Corporate Clients
As well as being a retail bookshop, we also welcome orders and enquiries from corporate bodies and are delighted to be able to offer special discounts on accounts with local businesses, schools and libraries. Whether purchasing books for library enchancement, staff trainng and development, employee incentives or client gifts, we will be happy to assist you.
Books "BY THE YARD"
We regularly help designers, theatres, cabinet makers, shop window fitters and wedding designers with books for display at discounted rates. Please contact us with your requirements for a quote.

Trade Organisations
We are members of the Booksellers Association
Awards
Bucks and Oxon Muddy Stilettos Awards 2016 Best Bookshop - Winners
Bucks and Oxon Muddy Stilettos Awards 2017 Best Bookshop - Finalists
Bucks and Oxon Muddy Stilettos Awards 2018 Best Bookshop - Finalists
In the Media
Review in 'The Bookshop Around The Corner' blog by Erica Jones, 6th March 2016 http://www.thebookshoparoundthecorner.co.uk/p/your-bookshops-14-books-ink-bookshop.html
Review in the 'Novelicious' blog - 'The Novelicious Indie Bookshop Tour - Books & Ink' by Carlie Lee, 8th May, 2013 https://www.novelicious.com/2013/05/the-novelicious-indie-bookshop-tour-books-ink-banbury.html
Review in Dan Purdue's writing blog, 15th December 2011 http://www.danpurdue.uk/2011/12/books-ink-banbury.html
'Banbury's Best Dressed Window Display', Banbury Guardian 20 December 2018 https://www.banburyguardian.co.uk/news/banbury-s-best-dressed-christmas-window-is-1-8746538
'A Reflection on 10 Years as a Bookseller', article published on the Banburyshire Info blog, 23rd October, 2015. https://www.banburyshireinfo.co.uk/local-life/a-reflection-on-10-years-as-a-bookseller/
'Our Top Ten Children's Books for Christmas' (2017), published on the Muddy Stilettos blog, 12th December 2017 https://bucksoxon.muddystilettos.co.uk/kids/top-childrens-books-for-christmas/
Review in Thomas Shepherd's blog, T E Shepherd. The article is called 'A Cathedral of Books', 8th July 2017 
http://shepline.com/2017/07/08/a-cathedral-of-books/
VAT Reg. No. GB868272975